Currency
Edit
There are various currency used throughout the Aikavian Federation
The Euro being the official currency in Slovakia is used quite frequentl.
Narentian Dinar
Edit
The Narentian Dinar is still used some times in Aikavia.Especialy in Sloberdan and Nysna
Aikavian Dinar
Edit
The Aikavian dinar is a proposed currency but only a1 Dinar banknote exists.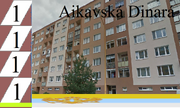 Ad blocker interference detected!
Wikia is a free-to-use site that makes money from advertising. We have a modified experience for viewers using ad blockers

Wikia is not accessible if you've made further modifications. Remove the custom ad blocker rule(s) and the page will load as expected.