(Slovak) Izornska vzbura
29th December 2008 - 31st January 2009 → The Izornian Rebellion

Coat of Arms

Capital
 ?
Official languages
Slovak, Prizavian
Denonym
Izornian
Government
Dictatorship,Military rule
Leaders
President: Jaroslav Ursanski


General: Prvoje Izornski

Founded
9th April 2012
Location
Iryllia
Population
2
Currency
€ (Euro)
The Izornia rebellion began on the 9th April 2012 in Izornia against Gishabrun.
Main article:Izornian war
Government
Edit
Izornia is governed by the President Jaroslav Ursanski.
The chief of the army is General Prvoje Izornski.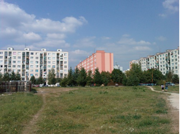 Existing nations

Kingdom of Srnska, Republic of Skarajevo ,Aikavian Federation , Republic of Iztarska , Republic of Krapina

Extinct nations

Republic of Nýsna , Patrachinate of Kazania , USIS, Republic of Srnska , Republic of Jadranska,Hetmanate of Kazania,Principality of Virdo ,Narentia, Republic of Prednádražie, Srnieckia,Itoriak republic Vartakia Izkania, Iztaria,

Seperatist groups
Seperatist groups no longer active

Musrati Republic, Republic of Kazania-Nýsna , Preskovan Republic, Suvak Republic,Cherrycream plot, Workers´ Soviet Republic Republic of Srnska Krajina Lasvar Republic Iryllian Armed Rebellion, Slobodarsko-Jablonječka Republic Prizrenija Republic Izornia rebels Izba-Ursanistan, Izbiak National State, Republika Slovenska Tarica
Ad blocker interference detected!
Wikia is a free-to-use site that makes money from advertising. We have a modified experience for viewers using ad blockers

Wikia is not accessible if you've made further modifications. Remove the custom ad blocker rule(s) and the page will load as expected.