Plavnik Republic
(Narentian )Плавничка Република
(Croatian) Republika Plavnik



Location of Plavnik

Capital
Stari Grad (Стари Град)
Official language(s)
Narentian, Slovak,... Croat Suvak
Date of creation
26th September 2012
Government
Republic (De facto single-party state)
Leaders
President: Shady Morsi
Location
Narentia
Population
1
Currency
€ (Euro)
The Plavnik Republic is one of the Narentian Federal subjects in Croatian territorial waters.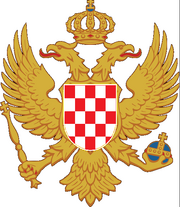 The island was part of the Venetian empire,Yugoslavia, Fascist Italy and Croatia.
Prior to the creation of Slevania, some politians wished to include the island into the federation. This proposal was dropped, but Plavnik became a federal subject of Narentia on the 26th September 2012.durring the civil unrest Plavnik declares neutralty
The republic was administered by the central narentian governemnt until 2013.
Presidents of Plavnik:
Marek Tvrtković (10.6.2013-22.7.2013- as Minister of Interior)
Ante Kolač (22.7.2013-18.9.2013 as Minister of integration and Democratization)
Shady Morsi (18.9.2013-ongoing)
Geography
Edit
While covering an area of 8.64 km2, the islet has a length of 6.3 km and a width of up to 2.3 km. Its highest elevation is 194 m. Most of the islet does not have vegetation. On the northern and north-eastern sides, the coastline is partially steep. Two islets that make up Kornati, lie to the southeast of Plavnik. In the middle of the straits between these islands and Plavnik, the sea depth is about 9 m.
Foreign Relations
Edit
Recognized
Edit
It recognizes the following:
Republic of Prednádražie
Dontesk Peoples Republic
Unrecognized
Edit
It Unrecognizes the following:
References
Edit
Wikipedia:http://en.wikipedia.org/wiki/Plavnik
Ad blocker interference detected!
Wikia is a free-to-use site that makes money from advertising. We have a modified experience for viewers using ad blockers

Wikia is not accessible if you've made further modifications. Remove the custom ad blocker rule(s) and the page will load as expected.